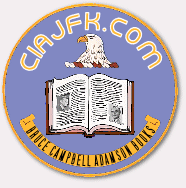 Bruce Campbell Adamson PO Box 1003 Aptos, CA 95001-1003

A LETTER FROM AL FAYED ON THE DEATH OF HIS SON & DIANAA 1997
Al Fayed is the uncle-by-marriage of Jamil Khashoggi -- his other uncle was Adnan Khasshoggi in charge of Iran-Contra.

Al Fayed was the uncle-by-marriage of Jamil Khashoggi -- his other uncle was Adnan Khasshoggi in charge of Iran-Contra. Fayed is the uncle-by-marriage of Jamil Khashoggi -- his other uncle was Adnan Khasshoggi in charge of Iran-Contra. "Did Trump & Saudi's kill Jamal Khashoggi over his knowledge of who was really behind 9-11?" President Obama also wanted 9-11 lawsuits STOPPED. Terrorist Attacks on September 11, 2001 (Kingdom of Saudi Arabia et al), 2nd U.S. Circuit Court of Appeals, Nos. 12-1318, 12-1350, 12-1441, 12-1476, 12-1477 and 12-1519. CIA ties to JFK, Diana and 9-11 through Bush, Al Fayed & Khashoggi families. 15 Saudi's 2 Egyptians 1 being Mohamed Atta. Jamal's uncle-by-marriage Al Fayed the head of Egyptian Intelligence and representative of Atta's father in 1964. While Jamal's other uncle Adnan Khashoggi was personal adviser to Saudi Royal Family (Iran-Contra) died in 2017. See video at seller's website or FB account. Bruce Adamson"

Brother of Oswald's Friend tied to British Royal Club the Order of the Garter.

You are bidding on ALS a signed dated October 1997 letter and written and signed by MohamedAl Fayed shortly after the passing of his son Dodi andto Princess Diana in Paris, France. Jaimie is a financial consultant and the photograph above is in separate auction.

Please view the series of photographs supporting documentation in the photographs above.

It must have been a heart breaking event. Recently with the Royal marriage of Prince Harry and Megan Markle, the media has also brought up the passing of Harry's mother, Princess Diana.

I accidentally was given information and it is rewarding to educate others, if you have the patience to read about this auction. Everyone surely does not want to know about the many deaths pointed out in this auction. People will say "Who cares about JFK?" or "about Princess Diana," and or the "3000 deaths in the events of September 11, 2001 at the World Trade Center and others at the Pentagon." These events may be tied all together.

I spent a lot of money and time in researching George de Mohrenschildt, who spoke seven languages and I was the first person in the American public to find that James Jesus Angeleton was monitoring de Mohrenschildt's mail and Al Fayed's affair to de Mohrenschidlt's daughter, Alexandra.

You may just be interested in the Al Fayed letter! Meghan Markel's wedding to Prince Harry was a happy couple would not have celebrated their lovely wedding had it not been for Diana or that matter Queen Elizabeth II. It was a refreshing to watch the wedding and happy news for a change across the pond in the USA and the media switched their focus.

The followingconclusions were made by Seller, Bruce Campbell Adamson in mypublication Volume IX Oswald's Closest Friend; Diana The Queenof Hearts; the CIA/MI6 the Princedom of Darkness. Seller produced an hour video which was titled 1,000 Points of Light; Yet the Public Remains in the Dark on JFK, Diana and September 11; it has been shown on in New York City and Brooklyn Public Access TV which ties all three events into one A). John F. Kennedy; B). Princess Diana and Dodi & 3). The events of September 11, 2001. Leon Panetta supported Adamson's research on JFK in 1992-93, Panetta did not know he would become President O'Bama's CIA Director in 2009. I only have taken the time to share what took so long to learn and educate those who may have an interest.

Related to the recent wedding TV shows such as Diana The Fair Tale Princessdownplayed the belief her death was a conspiracy. They did interviewseveral people who were close to Princess Diana and how she sworethat she was going to be killed and it would be an accident.

Since 1953 Mohamed Al Fayed was involved in Egyptian Intelligenceand he knew El-Amir Atta and George de Mohrenschildt in1964. Atta was the father and the lead terrorist inNew York City and at the Pentagon on September 11, 2001.

Al Fayed is known as the Sheik from Kuwait when he is really from Cairo, Egypt listed in CIA agent de Mohrenschildt's phone book which I obtained in 1992 from the West Palm Beach Sheriff's. See exhibit photograph of Al Fayed of Kuwait from de Mohrenschildt's address book above.

Why has the media ignored this?

Al Fayed owns 75 Rockefeller Building for more than 20 years.

Al Fayed is a soft spoken person who suffered the extreme loss of his son Dodi in 1997. Al Fayed wanted to become a British citizen and he was denied citizenship. If someone wanted to retaliate for Al Fayed's loss it may have been possible. The CIA wrote the script of 9-11-2001 in the book High Flight, a CIA spokesman David Hagberg, the fictional book was published six years before 9-11-2001 in the year 1995. The book had 14 airline jets hijacked.

See my other auction on the World Trade Center Publication and Extra Large Royal Family Photos of King Edward VII and Queen Alexandra.

Mohamed Al Fayed lost his lawsuit against our government in the suit (Al Fayed vs. Pentagon, CentralIntelligence Agency), two months before September 11, 2001 in a Freedom of Information Actcase. The CIA agencies had more than 1100 pages onPrincess Diana and to this day we do not know what where in those pages because Al Fayed lost this suit. Why was the CIA/Pentagon following Diana? It is possibly Diana's death was over theland mine issue when she represented the Red Cross, targeting the UK and the USA as the largest producers of land mines. Below is a small portion of the lawsuit decision against Al Fayed in July 2001 one needs to conduct an internet search to read entire case Al Fayed vs. CIA, Pentagon.

( ( ( ( ( ( ( ( ( ( ( ( ( ( ( ( ( ( ( ( ( ( ( ( ( United States Court of Appeals, District of Columbia Circuit.

Mohamed AL-FAYED and Punch Limited, Appellants, v. CENTRAL INTELLIGENCE AGENCY, et al., Appellees. No. 00-5457. Decided: July 13, 2001 -- 2 months before 9-11
Before: HENDERSON, TATEL, and GARLAND, Circuit Judges.Mark S. Zaid argued the cause and filed the briefs for appellants. On the record before the agency, the district court properly regarded this argument as speculative, both because there was no evidence that plaintiffs' allegations involve[d] federal employees who will not remain with the government, and because the claim that public officials cannot be held accountable if they are no longer with the government is conjectural. Id.

Opinion for the Court filed by Circuit Judge GARLAND.

( ( ( ( ( ( ( ( ( ( ( ( ( ( ( ( ( ( ( ( ( ( ( ( ( (

Diana & The Royal Family may not have been an issue.But Mohamed Al Fayed could have been correct on the conspiracybetween Britain and the USA for they are the largest producersof land mines.

Let us take an in-camera investigationat two other interesting involving Al Fayed and the possibilitythat the Clinton Administration was involved with British IntelligenceMI6/CIA, just as Al Fayed had suggested.

Pamela Harriman whodied in Al Fayed's Ritz Hotel was working as Ambassador for France under President Bill Clinton.Pamela Harriman died earlier that year on 5 February 1997 while swimming at Al Fayed'S Ritz Hotel. She was married to two important individuals W. Averill Harriman a business partner with Prescott Bush. (Prescott Bush's business partner at Brown Brothers & Harriman which company gave de Mohrenschildt a 300,000 dollar credit six months before JFK's assassination).

What the average person does not know. is thatin 1964 the CIA had been monitoring Lee Harvey Oswald friends(de Mohrenschildt's) incoming and outgoing mail and Al Fayed's was in that group, which caught the CIA's attention in Port-au-Prince,Haiti.

Seller's FOIA case against the FBI mentioned in Anthony Summer's letter above the FBI included CIA documents in which there was a 29 page report from second in command at the CIA, JamesJesus Angelton was also interested in Fayed's loveaffair in Port-au-Prince, Haiti with Alexandrade Mohrenschildt.

Photo to left isAlexandra De Mohrenschildt aka. Donna Clark in the Howard Hughes (friend of George de Mohrenschildt's and CIA agent) film TheWrath of Gods. Very attractive. Saw photograph of Robert Mitchum and Donna signed at home of Nancy Tilton Clark's home.

2). You are also getting a copy of the Certified letter (refused and sent regular mail to her home in Tubac, AZ) which was sent to Alexandra de Mohrenschildt, who had the 1964 affair with Al-Fayed. She said to seller: "That I better tread lightly." She did not know the West Palm Sheriff's helped seller on her father's so called suicide, which may have been a CIA murder, which may have been caused by the CIA-sponsored nine shock treatments (under CIA Director George H. W. Bush). See Alexandra's letter above "tread lightly" she refused it, but I am quoting her conversation over the phone.

Had seller known that Alexandra had an affair with Mohamed Al Fayed in 1964, seller might have indeed, 'tread lighter' when we spoke on the telephone in the early 1990s. The West Palm Beach Sheriff's told me that Alexandra de Morhrenschildt was also friends to a FBI's ten most wanted criminals in the USA. He was Christopher Wilder who also killed himself while on the run from the FBI in the Boston area. An internet search is in order.

Seller will also include the same video which was shown for several years at B-CAT in Brooklyn and other US cities.

At this time in 1964, shortly after theJFK Assassination, Al Fayed entered a business arrangement withGeorge de Mohrenschildt and Al Fayed was representing El Amir Attafrom Cairo, Eygpt. Yet both Fayed and Atta were pretendingto be from Kuwait when in reality Al Fayed and El Amirwere Egyptains. Keep in mind that Atta's son Mohamed Atta was a terrorist pilot in 9-11 was not born in 1964. He lost his life, that is Mohamed Atta crashing into the World Trade Center and he led a group of Saudi citizens and one other Egyptian on September 11, 2001.

In 1997 Mohamed Al Fayed's attorney, a "Mr.Klein" thanked me my on research on a person who was following Dodi and Princess Diana at the time of theircrash in a Paris tunnel. For the one US citizen following Diana was then an international consultant in Santa Cruz. One can learn more by going to seller's website same as Ebay ID and put a "/zero.html" to get photographs and more background history and see Fayed's attorney thanking seller for his research.

Today, Al-Fayed's business interestsinclude:

HÙtel Ritz Paris
Balnagowan Castle & Estates
HJW Geospatial
Turnbull & Asser

75 Rockefeller Plaza built in 1947, originally the EssoBuilding, later the Time Warner Building; is owned by MohamedAl Fayed and managed and leased by RXR Realty. One might wantto conduct an interet search for this address to get the fullextent of Al Fayed's interests.

Al-Fayed's major business purchases haveincluded:

Ritz Hotel Paris (1979, GB£10 million)
House of Fraser Group, including Harrods(1985, £615 million; sold 2010, £1.5 billion).
Fulham (1997, £30 million; sold 2013.
After the death of Wallis Simpson, Fayed took over the leaseof the Villa Windsor in Paris, the former home of the Duchessof Windsor and her husband, the Duke of Windsor, previously EdwardVIII.

Seller won a FOIA case, Bruce Adamsonvs. FBI in 1994 and in the 3000 pages they suppliedGeorge de Mohrenschidlt's entire FBI file dating back to 1941. De Mohrenschildt worked for Inter-American Affairs, which was run during World War II by Nelson Rockefeller while his brother Dimitri Von Mohrenschildt worked for the OSS.

The US Department of Justice also included documents from the CIA inwhich they stated that de Mohrenschildt was dealing with AlFayed who was in charge at Egyptian Intelligence. The CIA was monitoringde Mohrenschildt's mail while in Port-au-Prince, Haiti with Mohamed Al Fayed.

Adamson tried to find out more on the CIA andfound that the CIA said that Al Fayed had been in-chargeof Egyptian Intelligence since 1953, some ten years before JFK's assassination. At the same time Bush/de Mohrenschildt were in the Central Intelligence Agency.

The following year 1954 Al Fayed was marriedfor two years, from 1954 to 1956, to Samira Khashoggi. Fayed workedfor his wife's brother, Saudi Arabian arms dealer and businessmanAdnan Khashoggi. Adnan was the uncle to Dodi Fayed who was killedwith Princess Diana in the Paris tunnel that was ruled an accident.We will not pursue this avenue, for it may have been an accident,yet there was much more going on before and after Diana's passing.

On October 6, 1981 the President of Eygpt,the likable Sadat was assassinated in the same yearas an attempt was made on our President. President Ronald Reaganwas almost killed on March 30, 1981 by John Hinckley, whosefather was friends with Vice-President, George H. W. Bush.Sadat's murderer was of Turkish descent like Adnan Khashoggi:

Khalid Ahmed Showky Al-Islambouli (b, 1955 d.1982) was an Egyptian army officer whoplanned and participated in the assassination of Egyptian President,Anwar Sadat, during the annual 6th October victory parade on 6October 1981. Islambouli stated that his primary motivation forthe assassination was Sadat's signing of the Camp David Accordswith the State of Israel and Sadat's plan for a more progressiveEgypt. Islambouli was tried before an Egyptian court-martial,found guilty, and sentenced to death by firing squad.

If Al Fayed was in charge of the EgyptianIntelligence, as the CIA had reported and after the death of Sadat in 1982 then his boss would have been Mubarakwho was injured during the assassination of President Sadat, inOctober 1981 by soldiers led by Lieutenant Khalid Islambouli.

Following Sadat's death, (like George H. W. Bush, Sr. had Ronald Reagan died) Vice President Mubarakbecame the fourth president of Egypt. If Al Fayed was in chargeof Egypt's Intelligence then he would have had to report to Mubarak. In Bush's case President Ronald Reagan was not murdered. George H. W. Bush Sr.has written to seller that he had known Oswald's friend (de Mohrenschildt) since1942.

Sadat's assassin, Islambouli's younger brotherMohammed Showqi Al-Islambouli came close to assassinatingthe Egyptian President and Sadat's successor Hosni Mubarakon 22 June 1995 (Shortly after Oklahoma FederalBuilding Bombing) on the way from Addis Ababa InternationalAirport to an African summit in the city. Showqi and his associatesopened fire on the armor-plated limousine destroying most of theescort vehicles. However, Mubarak was saved by the skillsof his chauffeur, who U-turned the damaged limousine and racedback to the airport where the presidential plane was waiting withrunning engines.

Further investigation of Mohamed Al Fayed's brother-in-law one Adnan Khasshoggi was in chargeof Iran-Contra and had been in business with former CIA DirectorGeorge H. W. Bush. Is it not strange that both Bush andAl Fayed had intimate relations with Lee Harvey Oswald's friend,CIA agent, George de Mohrenschildt? See Letter above from Robert Mueller, III's U.S. Attorney Office for the CIA government misplaced letters under Bush Sr.'s Directorship at the CIA; the letters between Bush-de Mohrenschildt had vanished. See San Francisco Chronicle Article above where more than 200 Top Secret documents were missing under the CIA Director George Bush.

Ronald Reagan and George H. W. Bush's main man behind Iran-Contra was Al-Fayed's brother-in-law Adnan Khasshoggi.

MAN IN CHARGE OF IRAN-CONTRA - SAUDI FAMILY ADVISER

Fayed's brother-in-law Adnan Khassoggibiography:

Khashoggi was educated at Victoria Collegein Alexandria, Egypt, and the American universities CaliforniaState University, Chico, Ohio State, and Stanford. Khashoggi lefthis studies in order to seek his fortune in business.

Adnan Khashoggi (b. 25 July 1935 d. 6 June2017) was a Saudi Arabian billionaire international businessman,best known for his involvement in arms dealing. He is estimatedto have had a peak net worth of around US $4 billion in the early1980s.

Khashoggi was born in Mecca, the son of MuhammadKhashoggi, who was King Abdul Aziz Al Saud's personal doctor Hisfamily is of Turkish origin. Adnan Khashoggi's sister was authorSamira Khashoggi who married businessman Mohamed Al-Fayed andwas the mother of Dodi Fayed.

Shortly before the tragedy of September 11,2001, playboy armsdealer Adnan Khashoggi who wanted $32 million for it, but he signed a deal on March 8 to sell his 18,000-square-footcondominium in the Olympic Tower at 641 Fifth Avenue for a littleunder $12 million. Most of the terrorists of 9-11 were of Arabdescent and two like Al Fayed of Egyptian descent.

Khashoggi headed a company called Triad HoldingCompany, which among other things built the Triad Center in SaltLake City, which later went bankrupt. He was famed as an armsdealer, brokering deals between US firms and the Saudi government,most actively in the 1960s and 1970s. In the documentary seriesThe Mayfair Set, Saudi author Said Aburish states that one ofKhashoggi's first weapons deals was providing David Stirling withweapons for a covert mission in Yemen during the Aden Emergencyin 1963. Among his overseas clients were defense contractors LockheedCorporation (now Lockheed Martin Corporation), Raytheon, GrummanAircraft Engineering Corporation and Northrop Corporation (thelast two of which have now merged into Northrop Grumman).

Between 1970 and 1975, Lockheed paid Khashoggi$106 million in commissions. His commissions started at 2.5% andeventually rose to as much as 15%. Khashoggi "became forall practical purposes a marketing arm of Lockheed. Khashoggiwould provide not only an entrÈe but strategy, constantadvice, and analysis", according to Max Helzel, then vicepresident of Lockheed's international marketing. Lockheed wasalso very fond of Howard Hughes with whom George de Mohrenschildt claimedto be friends with shortly before he was issued nine shock treatments.

A arms dealing businessman, Khashoggi establishedcompanies in Switzerland and Liechtenstein to handle his commissionsas well as developing contacts with notables such as CIA officersJames H. Critchfield and Kim Roosevelt and United States businessmanBebe Rebozo, a close associate of U.S. President Richard Nixon. He ran into financial difficulties so he was forced to sell his yacht, the Nabila, was the largest in the world at the timeand was used in the James Bond film Never Say Never Again. AfterKhashoggi ran into financial problems he sold the yacht to theSultan of Brunei, (In 1985 Al Fayed had the powerof attorney for the Sultan of Brunei) who in turn soldit for $29 million to Donald Trump, who sold it for $20million to Prince Al-Waleed bin Talal as part of a deal to keephis Taj Mahal casino out of bankruptcy. An internet search isin order for Adnan Khassoggi. Trump was considered as Vice-President under George H. W. Bush before Bush Sr. picked Dan Quail as his Vice President.

Iran Contra affair:

Khashoggi was implicated in the Iran-Contraaffair as a key middleman in the arms-for-hostages exchange alongwith Iranian arms dealer Manucher Ghorbanifar and, in a complexseries of events, was found to have borrowed money for these armspurchases from the Bank of Credit and Commerce International (BCCI)with Saudi and United States backing. His role in the affair createda related controversy when Khashoggi donated millions to the AmericanUniversity in Washington, DC to build a sports arena which wouldbear his name. Khashoggi was a member of the university's boardof trustees from 1983 until his indictment on fraud and othercharges in May 1989.

Khashoggi's personal flight attendant Theresa LePore was responsible for designing the West Palm Beach voting ballots in Gore vs. George W. Bush. Bush, Jr., who sat in front of school children for seven minutes when he learned of the New York September 11, 2001 attack.

Though his career ended in decline and disgrace, he had at least one admirer. Khashoggi understood the art of bringing people together and putting together a deal better than almost anyone all the bullshitting part, said Donald Trump.

Adnan Khashoggi, born 25 July 1935; died 6 June 2017

*****************************************

Shortly after the Diana crash in 1997, Canadian Conrad Black sent two of his writers to write a story on Al Fayed, they used my research and spun it to their boss's liking. They purchased books and never paid for them. Seller filed complaint with Congressman Sam Farr.

Black used to own the Chicago Sun Times newspaper and hundreds of other publications. He was known to hang out with Prince Charles, husband to Princess Diana. His publication released the identity of Valerie Plame as a CIA agent. After spending some years in an American prison he was deported to Canada and ordered not to return to the USA.
^^^^^^^^^^^^^^^^^^^^^^^^^^^^^^^^^^^^^^^^^^^^^^^^^^^^^^^^^^^^^
If you have any questions please email me
Thank you - Bruce