Bruce Campbell Adamson P.O. Box 3511, Santa Cruz, CA, 95063---- EMAIL is bca@got.net
PAGE SMITH and BRUCE ADAMSON Were Distant Cousins Through Carroll Family. Adamson used to vist Page at Penny University in Santa Cruz. While Harvard Professor Samuel Eliot Morrison inspired Adamson as a genealogist-historian, Morrison was Page Smith's mentor.
Click here for (Charles) Page Smith's website
NEW YORK TIMES
Page Smith, 77, Historian, Dies; Praised as an Appealing Writer
By WILLIAM H. HONAN
Published: Tuesday, August 29, 1995
Page Smith, an iconoclastic historian and prolific author of books on subjects as diverse as John Adams, Thomas Jefferson, famous women and the importance of chickens, died early Monday morning at his daughter's home in Santa Cruz, Calif. He was 77.
The cause of death was leukemia, said his daughter Anne Easley.
An author of wide appeal, Mr. Smith wrote books that were both praised by scholars and featured by the Book-of-the-Month Club. He also managed to avoid antagonizing fellow historians when he good-naturedly attacked them.
His unusual ability as a writer was first recogn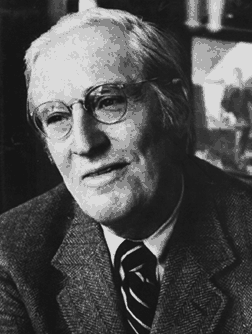 ized in 1962 with the publication of his two-volume biography of John Adams, who had long been neglected by scholars because he fell under the shadow of George Washington. Mr. Smith's study of Adams earned him the Bancroft Prize for historical writing.
In 1976, Mr. Smith's teacher at Harvard University, Samuel Eliot Morison, described his book "A New Age Now Begins, a People's History of the American Revolution" as "a great and magnificent work."
Both works became main selections of the Book-of-the-Month Club, as did another work in his wide-ranging, loosely linked series of people's histories, "The Shaping of America" (Viking Penguin, 1980).
His most disputed work was "The Historian and History" (1964), a witty indictment of American historians. In the book he observed wryly that there were then 15 "trained and presumably productive" people with doctorates in the field for every year of the nation's history.
That is far more than is necessary, he argued, especially when most wre absurdly overspecialized, slavishly addicted to textbooks in their areas and foolishly pretended to objectivity.
Most highly touted "new interpretations," he declared, are "often no better than the old, and not infrequently a good deal worse."
Championing a story-telling approach to historical writing, he argued that "great history has always been narrative history, history with a story to tell that illuminates the truth of the human situation, that lifts spirits and prospects to new potentialities."
Assessing the book in The New York Times Book Review, the Yale historian C. Vann Woodward acknowledged that Mr. Smith "scores some direct hits" but "overstated his case."
But Charles Poore, writing a daily book review for The Times, declared that Mr. Smith "expertly and entertainingly anatomizes history and the historian."
When Mr. Smith collaborated in 1975 with Charles Daniel, a biologist, on "The Chicken Book," Robert Lasson praised the work in The New York Times Book Review, writing: "Together, they have hatched what is for the most part a marvellously readable compendium of fact and lore about an often maligned and ignored member of man's extended household."
Although Mr. Smith enjoyed tweaking academic historians, he had impeccable academic credentials himself. He completed his undergraduate work at Dartmouth College in 1940, and after serving as a company commander with the 10th Mountain Division in World War II, he earned a doctorate at Harvard University under the direction of Admiral Morison.
Later, Mr. Smith taught history at the University of California at Los Angeles and in 1964 became the first provost of Cowell College at the University of California at Santa Cruz.
He resigned the position in 1969 in protest against the philosophy of modern academia that favors publishing over teaching. He returned to teaching history at Santa Cruz until his retirement in 1973.
Mr. Smith's death was preceded by one day by that of his wife, Eloise Pickard Smith, who served as director of the California Arts Council in the late 1970's. She was 74. The cause of her death was cancer of the kidney, Ms. Easley said.
Mrs. Smith was noted as a painter, and in January a major six-gallery show of her work included 193 pieces. As director of the state arts agency, she began an arts program in the state prison system.
Apart from Ms. Easley, they are survived by a second daughter, Ellen Davidson of Santa Cruz and two sons, Eliot Smith of Santa Cruz and Carter Smith of Nahant, Mass.