Bruce Campbell Adamson PO Box 1003 Aptos, CA 95001-1003--- EMAIL is bca@got.net
Photograph at top is B. Adamson in Pahoa may have been destroyed by Lava in Hawaii taken by Rikki Mendias.
Thanks goes out to Gunilla Williams for designing websites.
Visit three hour Radio Show with Deanna Spingola on Nov. 21, 2015 click here
Photo to right is Mae West''s Yacht.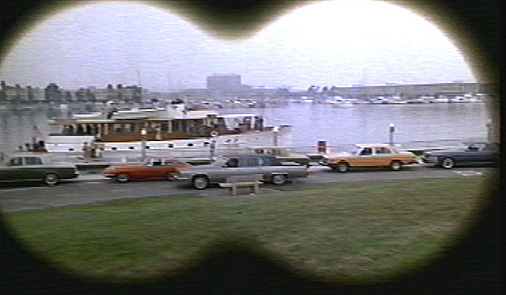 -- A USPS employee Robert Duran was such a big fan of West's that he knocked on door of her home and told her. She was so impressed she invited him back for dinner. After dinner Mae West offer Duran a job as a secretary. I attended wedding on Yacht in early 1980s.
AS HEARD ON WOR RADIO NOVEMBER 22, ----- 51st Anniversary
RADIO shows below:
Click Radio Show, 2008 Dr. Stanley Monteith--compare the shows from 1996 to 2013 -- seventeen years ago with Jeff Rense on You Tube. Did not know as much in 1996. --------}
Click Radio Show, 2013 Dr. Stanley Monteith------------}
Adamson's truck as he entered Texas. With the assistance of Ernesto Andrade who welded the propane tank above a steel box which read "FLAMABLE" on the tank. The steel case was built with airplane hinges which kept the generator that ran the computer for five hours. The computer was held in place with bungie cords and foam. For truck drivers nor cars had any intention of tailgailing for they would see hell before Adamson. It was "Ernesto's" idea. Ernesto Andrade passed away in August 2013 and t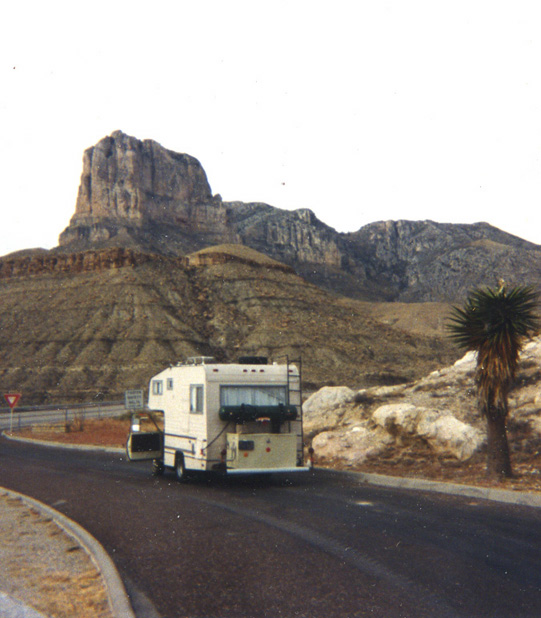 he photo says much more than words could.
Now on KINDLE "The Adamson Brothers ; The Men Behind Lastex the First Stretchable Clothing--Note: --One may have to adjust FONT size for KINDLE's program
Click to read above book on Lastex the first stretchable clothing!
Click to read How Rush Limbaugh's grandpa was an admirer of Wm. H. Chamberlin the founder of the CIA's Radio Liberty Program. Is the CIA still supporting the Limbaugh Family ? Chamberlin was telling Allen Dulles how to run The Warren Commission.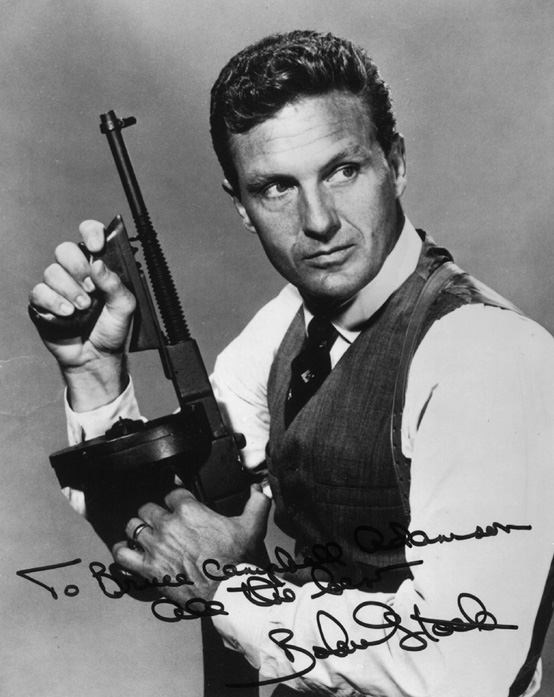 Taking on the CIA can be spooky work. Agents peaking in your windows. That is why I shot this charactor when he peaked into my window. Click to view.
2008 Bruce Campbell Adamson Threatened to Chop
Arm of California Supreme Court Justice Addison Niles
"Bruce Campbell Adamson digs UP Roots in 1985."
Madame S.T. Ting Wong passed away on May 19, 2008
Adamson produced a 15 minute video Madame Wong at the age of 100 cooking Shrimp and Peas. "Still Cooking at 100 Years Shrimp and Peas. At age 97 Madame Wong, aunt Gretchen Adamson and Colonel Andrew Amerson and family went to Chinese restaurant for dinner. I could not read my own fortune and I was wearing glasses, no this is not a typeo, I passed to Madame Wong and she read it without glasses.
Wong taught Wolfgang Puck how to Peking duck at his restaurant, Chinois in Santa Monica. The Chinese are well know to respect the elderly. "
At the age of 15 Bruce was the senior reporter, editor and printer of the school newspaper at Boys Town of the Desert. 35 years later on May 28, 2005 Bruce C. Adamson turned 51 years old! As a historian, genealogist I am a name dropper.
Adamson graduated in 1985 from Santa Monica City College. Following in his father's footsteps (Douglas M. Adamson) Bruce majored in real estate receiving his real estate license in 1981.
Bruce followed in his father's footsteps, sort of. Since 1982 he has been license by the California Department of Real Estate. Bruce C. Adamson was taught by the best at Santa Monica College; Professors Larry Gentry, (former neighbor to Nicole Brown-Simpson--Larry Gentry passed away on Feb. 20, 2009); William Snyder, Esq. (Attorney-Broker); William Reid, (Comedian); Silas. Ely (author of Basic Real Estate Appraisal 6th Edition. Basic Real Estate Appraisal 6th Edition Richard M. Betts MAI Silas J. Ely RECI) and others. As a real estate agent in California Adamson closed a real estate deal to actor Timothy Hutton in 1982.
In 1969 circa I recall my brother "Jim" making a bet with Jim Hutton that Marijuana would not be legal in 5 years in California. On Jan. 1, 1918, 50 years later the day has come. My brother did not think it would be legal where Jim Hutton did. We were in the home of Jim Hutton, Bel Air.
Next page >>>>
Don't forget your mailman or women at Christmas. Donuts, food or small gifts are always appreciated by your local Postal Employees. In the long run it will assure better service to you for they are working very hard! It does not have to be the Christmas season for an act of kindness to your fellow postal employee. They still hold this country together, although the internet has made it difficult to deliver that personal "Special Delivery." Yes, this service is no longer available.

Click to read APWU Letter to Larry Flynt.

Click to read contract with LFP, Inc.

When Larry Flynt hired Bruce Adamson in 1997 to write a story on the JFK assassination and entered a contract, he was rubbing elbows with President Clinton at the White House. He offered a $1,000,000 dollar reward for anyone who brought out the truth on the JFK Assassination. After hiring Adamson who spent a month on the article. Flynt's magazine killed the article. Simultaneously President Clinton was spending millions to uncover the truth under the JFK Records Review Board Act to find out the truth behind JFK's assassination. Act was signed into law by former President Bush Sr.

The largest union in the country APWU of Santa Monica wrote to Mr. Flynt a letter in support of Adamson's volume. Adamson has been selling the volume since. Thank you Henry Brown and Jose Gonzalez for the support. LFP, paid me an additional payment of 300.00. It has been 16 years ago. My how time goes by.

Click to read President Moe Biller's Letter to Bruce Adamson.

Click to read on Postal Harassment in 1985.

ADAMSON HAS BEEN A DEDICATED MEMBER OF TWO OF THE LARGEST UNIONS IN THE U.S.A. AMERICAN POSTAL WORKER'S AND MAIL HANDLERS UNIONS. An interesting note is that in 1985 as a U.S. mail carrier the last person I delivered mail to was LYLE ALZADO linebacker for the Los Angeles Raiders. He invited me into his home and was able to get autographs for my nephews. He was truly one of the largest men in thickness humans, I had ever seen. About six inches larger than my Samoan friend who was the Olympic Weightlifter for the State of Hawaii and could bench press pver 500 pounds.

Lyle Alzado fought Ali in 1979.

Adamson met both Alzado (1985) and Ali (1988) and we shook hands. Ali said of Alzado: "They are expecting The Great White Hope....and They are getting the Great White Dope." Am sure pun was intended. Yet Alzado gave a good showing and he told his wife : "That he hit Ali once very hard and Ali responded by hitting him back harder." In life Adamson was inspired by both Lyle Alzado and Mohammed Ali. Never knew our paths would cross. One wonders in a different world, had Ali and Alzado fought without gloves? The fight was a contractual stunt. It would seem neither wanted to hurt the other, their hearts were much too big.

Click to See Lyle vs Ali fight 1979 in Denver, CO.

Afterwards the first person I delivered mail to as a clerk was my cousin Meg Foster in Topanga Canyon all this was in 1985. U.S. Male, as Elvis would say. As a postal employee, I waited on Ronald Reagan's daughter Patti Davis, Cornel Roberts (Bonanza), Joyce DeWitt (Three's Company) and Don Ameche. Ameche was very charming a great actor in 1930s he was in Midnight with John Barrymore. Will Rogers' daughter came into the Santa Monica post office as did Bruce Dern.

The U.S. Postal Service had the patent on "Email" in 1985. They were charging a $1.00 a page. If they had not been so greedy then they would be out of the red and into the black. What they have done, or the government has done, is allowed Ebay and Pay Pal to create an international currency or an Exchange market. No more is it "In God We Trust." Currency has been replaced by currency from all over the world. There is no need for U.S. postal money orders or the need for writing a check from your local bank. You just use Pay Pal which was owned by Ebay, up until recently.

These corporations set their own regulations for MAIL FRAUD.

They are now two separate companies to give the appearance that there is no conflict of interest and federal mail fraud violations when someone sells an autograph or other item which they know is FAKE. The statute of limitations is still running. Example I purchased a signed photograph on Ebay and paid with Pay Pal. Pay Pal and Ebay said I had 30-60 days to file a complaint. Postal Regulations set the time limit two to three years, depending on the amount.
Truly a Grand Slam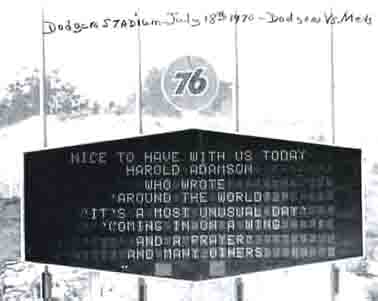 - Anti-Imigration - It seems that we can replace US baseball players with players from all over the world. Imigration does not apply to the wealthy baseball corporations. Does it only apply to those who work in the fields? Truly A Grand Slam. Photo to left is of Jimmy Reese who roomed with Babe Ruth while a New York Yankee. In this photograph he signed over to uncle Hal Adamson. Nolan Ryan thought so highly of Reese he named his son in his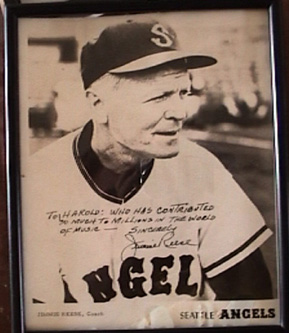 honor, --------} Reese Ryan.
"Our Pal Hal" An Affair to Remember
a documentary about the song writing career of Harold Campbell Adamson. An hour long video.
Click to read letter from author and historian Page Smith 1991
Click to read letter from Deputy Superintendent Thomas J. Donner of Santa Monica College 1991.