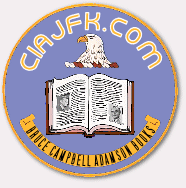 Bruce Campbell Adamson PO Box 1003 Aptos, CA 95001-1003
ROBERT EASTON (Nov. 23 1930-Dec. 16, 2011)
Watch Video of Robert Easton on Family St. Louis Oct. 1, 2004

It took five years to take the photograph on the cast page of the video. It was Robert Easton "Wanted For Bank Robbery." I remember when I took the photo I took the bus very early in the morning out to meet Easton at his Pasadena home. I never saw so many books piled up all over the place. Twenty-seven years later I have produced a film on our common ancestor Rufus Easton. Above is photograph of "Bob" for December Bride.
Robert Easton was a dialect coach to John Barrymore III, and Drew Barrymore since she was 12 years old.
Adamson came across jewelry belonging to Dolores Costello. Adamson gave the jewelry to Robert Easton who was suppose to give it to Drew Barrymore. Adamson never received jewelry or any acknowledgment. I believed that a granddaughter of Dolores Costello would be thrilled to have the items.Yet, knowing how busy the late Robert Easton was, he most likely forgot to give them to Drew. I did find this letter from Easton reference to Rufus Easton postal covers and check. It was dated December 29, was upbeat and written in 2002. Click here to read Letter from Robert Easton.
This shows one how busy Robert was with his business "Henry Higgins of Hollywood," as a dialect coach. Easton may be remembered for his work as a dialect coach more than as an actor. He did not have time to visit with his own cousins for his love of his life was working on films. Examples are his contribution to Forrest Whittaker in The Last King of Scotland. Finally in May of 2013, Adamson watched Whittaker's performance....Wow, I compare it with Cape Fear. Great work by Easton and Whittaker. Another would have been Al Pacino in Scarface.
Robert Easton was an actor in Jacqueline Bouvier Kennedy and taught her as a dialect coach Jaclyn Smith as Jackie. Smith is best known as a Charlie's Angel.
As I worked on the book "The Life and Papers of Rufus Easton," Easton was always supportive. Yet, Robert Easton did not use his influence in Hollywood to try and help me. Hollywood can be all about Nepotism. On several occasions I had tried to get his help or influence, when I should have known better. When Postal Life publilshed a story on Rufus Easton in 1989 they quoted me: "Next to Benjamin Franklin Rufus Easton was one of the most colorful in Postal History." Like Ben Franklin Robert Easton did not eat meat nor did he drink alcohol.
When I had surgery on my nose, Mr. and Mrs. Easton visited me at the Red Apple Motel and purchased the updated Rufus Easton book.
Easton purchased three different versions of the book and used direct quotes of mine when St. Louis honored Rufus Easton in October of 2004 - seven years ago. Robert Easton gave a great and funny speech on the steps of the St. Louis post office.
A few years later at Robert Easton's request, I spent two weeks on researching his great grandfather Joseph Easton, son of Rufus Easton. I found about 50 articles on how he confiscated property belonging to the confederates and turned it over to the pro-Union government. Which would mean Joseph Easton was working in collaboration with his brother Alton Easton - Inspector General of the Missouri Militia. It took me a couple of weeks to go through the micro-fiche to find old newspapers articles in The Missouri Gazette of St. Louis. Easton never knew that his grandfather had been prominent in preserving the Union during the Civil War. I never heard back from him.
On the trip in 2004, I gather excellent film for the video The Spirit of Alton, Before, During and After the Civil War. The latest version was sent to Robert Easton four months before his passing. Sure hope he was able to watch it! For the past 27 years the book and video have been a labor of love and was definitely not for profit.
Someone Up There Liked Me, was one of Easton's films yet it is true that Someone Up there liked Robert Easton for he had a rich and rewarding life.
Click here for film highlights on Rufus Easton and his son The Spirit of Alton, Before, During and After the Civil War a work still in progress. Documentaries and films usually have hundreds of experts when producing a flm. I am a person whom does not have a large bank account with an open checkbook. Am going to include highlights of Robert Easton's speech at St. Louis to film. In 2004 we were routing for the St. Louis Cardinals - so fitting they would win in 2011.
Easton played in many roles with southern dialects and only one film pro-Union Red Badge of Courage. Robert Easton will be missed by many.
B I O G R A P H Y
MOVIES WITH ROBERT EASTON
Spirit of St. Louis, Before, During and After the Civil War. (Film editing)...himself speaks on Rufus Easton. 2008-09
Horrorween 3D (2008) (filming) .... Neighbor
... aka Horrorween 3D (International: English title: copyright title)
Spiritual Warriors (2006) .... Roger
Azusa Street: The Movie (2006) (V) .... Narrator
Lost (2004) .... Minister


Red Roses and Petrol (2003) .... Old Geezer
Gods and Generals (2003) .... John Janney
Just One Night (2000) .... Drunk Cab Driver


Primary Colors (1998) .... Dr. Beauregard
... aka Mit aller Macht (1998) (Germany)
... aka Perfect Couple (1999) (Japan: English title)
... aka Primary Colors (1998) (France)
Titanic Explorer (1997) (VG) (voice) .... Archibald Gracie/Sir Cosmo Duff-Gordon/Charles Joughin/Reporter #3
... aka James Cameron's Titanic Explorer (1997) (VG) (USA: complete title)
Storybook (1995) (voice) .... Hoot
Beverly Hillbillies, The (1993) .... Mayor Amos Jasper
Needful Things (1993) .... Lester Pratt
Little Sister (1992) .... M.C.
... aka Mister Sister (1992) (UK)
Pet Sematary II (1992) .... Priest
... aka Pet Cemetery II (1992) (USA: orthographically correct title)
Star Trek VI: The Undiscovered Country (1991) .... Klingon judge


Georg Elser - Einer aus Deutschland (1989) .... Hecht
... aka Georg Elser (1989)
... aka Seven Minutes (1989)
Working Girl (1988) .... Armbrister
Long Gone (1987) (TV) .... Cletis Ramey
... aka Stogies (1987) (TV) (USA)
Invaders from the Deep (1981) (voice)
... aka Invaders from the Deep: Stringray (1981) (UK)
Jacqueline Bouvier Kennedy (1981) (TV) .... David Finley
Oklahoma City Dolls, The (1981) (TV) .... Sheriff Mike Sorenson


When You Comin' Back, Red Ryder? (1979) .... Customs Man
Charleston (1979) (TV) .... Reverend Allen
"Centennial" (1978) (mini) TV Series .... Major George Sibley
Last of the Mohicans (1977) (TV) .... David Gamut
Pete's Dragon (1977) .... Store Proprietor
Mr. Sycamore (1975) .... Fred Staines
Giant Spider Invasion, The (1975) .... Dan Kester
... aka Invasion of the Giant Spiders (1975)
Timber Tramps (1973)
... aka Big Push, The (1973)
... aka Timber Tramp, The (1973) (USA)
Jarrett (1973) (TV) .... Toby
Squares (1972) .... Frank Warren
... aka Honky Tonk Cowboy (1972)
... aka Riding Tall (1972)
Very Missing Person, A (1972) (TV) .... Onofre
... aka Hildegarde Withers (1972) (TV)
Johnny Got His Gun (1971) .... Third Doctor
Touch of Satan, The (1970) .... Mr. Keitel
... aka Curse of Melissa (1970)
... aka Night of the Demon (1970)
... aka Touch of Melissa, The (1970)
Andersonville Trial, The (1970) (TV) .... Court reporter


Paint Your Wagon (1969) .... Atwell
One of Our Spies Is Missing (1966) .... Texan
Loved One, The (1965) .... Dusty Acres
"Stingray" (1963) TV Series (voice) .... Lt. George Lee 'Phones' Sheridan/X20
Come Fly with Me (1963) .... Navigator
War Lover, The (1962) .... Sgt. Handown
Nun and the Sergeant, The (1962) .... Nupert
Voyage to the Bottom of the Sea (1961) .... Sparks


When Hell Broke Loose (1958) .... Jonesie
First Traveling Saleslady, The (1956) (uncredited) .... Young Cowboy
Hold Back the Night (1956) .... Ackerman, a soldier
Somebody Up There Likes Me (1956) (uncredited) .... Cpl. Quinbury
Kettles in the Ozarks, The (1956) .... Lafe
Deep in My Heart (1954) (uncredited) .... Cumberly
Raid, The (1954) (uncredited)
High and the Mighty, The (1954) (uncredited) .... Cargo Clerk
Combat Squad (1953) .... Lewis
Neanderthal Man, The (1953) .... Danny, a townsman
Beast From 20,000 Fathoms, The (1953) (uncredited) .... Deckhand
Feudin' Fools (1952) .... Caleb Smith
O. Henry's Full House (1952) (uncredited) .... Yokel (The Ransom of Red Chief)
... aka Full House (1952/I) (UK)
Fearless Fagan (1952) (uncredited) .... Corporal, Fagan's Guard
Dreamboat (1952) (uncredited) .... TV commercial actor
Belles on Their Toes (1952) (uncredited) .... Franklin Dykes
With a Song in My Heart (1952) (uncredited) .... Kansas GI
Drums in the Deep South (1951) .... Jerry (Confederate private)
Havana Rose (1951) (as Bob Easton) .... Hotel clerk
Comin' Round the Mountain (1951) (as Bob Easton) .... Luke McCoy
Savage Drums (1951) (as Bob Easton) .... Tex Channing
Cause for Alarm! (1951) .... Tex
Red Badge of Courage, The (1951) (as Robert Easton Burke) .... Thompson
Call Me Mister (1951) (uncredited) .... Tennessee
Union Station (1950) (uncredited) .... Con Victim



Undertow (1949) (uncredited) .... Fisher (parking lot valet)


Though born in Milwaukee, actor Robert Easton has earned much of his cinematic bread and butter playing Southerners. Easton first gained national attention as one of the "Quiz Kids" on the radio series of the same name. In films from 1949, the gangling Easton was often seen as a blank-faced, slow-talking hayseed. Actually, Easton's Southern cadence is but one tiny aspect of his talent; for the past three decades, he has been acknowledged and celebrated as Hollywood's leading dialectician and vocal coach. Stars ranging from Gregory Peck to Sir Laurence Olivier have sought out Easton's services to instruct them in the intricacies of specific regional and ethnic dialects.
Robert Easton continues to appear in rustic codger roles (picture above from Red Roses and Petrol, 2003) in such films as The Beverly Hillbillies (1993) and Needful Things (1993); in 1994, Easton was forced to bypass his vast repertoire of existing dialects and come up with a wholly original speech pattern for his role as a Klingon judge in Star Trek VI: The Undiscovered Country (1994). -- Hal Erickson Production team:
It should be noted that Robert Easton has worked on many other movies not listed below. Today he specializes in training actors/actresses how to speak in certain dialects. Robert knows more than 80 different dialects. He has worked with many famous celebrities and is one of a few if not the ONLY person who does this work in Hollywood. Robert Easton speaks on Rufus at St. Louis honring the 200th anniversary on Oct. 1, 2004. Man under red mark is suppose to be Rufus Easton.
Robert Easton Founder and President Henry Higgins of Hollywood Inc.
"There's one profession that requires an agility and proficiency in unlearning: That profession is acting. Actors are faced continually with the challenge of unlearning how they speak -- and then learning new accents and dialects. But it's very difficult for the ear to hear a sound that the mouth is not in the habit of producing. And it's also very difficult for the mouth to produce a sound that the ear is not in the habit of hearing.

After years of working with actors, I've formulated "Easton's First Law": People in every community feel certain that the way they act, think, walk, and talk is the "natural" way. Once people learn something, they're reluctant to let it go. Nowhere is that more apparent than in the way people speak. When trying to unlearn a speech pattern, people tend to impose their own intonation patterns and permutations of sound on the target dialect. I blast them out of this by exposing them to a realm of sounds outside of the familiar ones that they know and cherish. Only then do those habits begin to disappear. But I never approach this process by telling them what they need to unlearn. Rather, I stress what they need to learn. It's a small distinction with huge ramifications.

People learn in three different ways. Some are very "ear minded," or auditory. They can hear something and repeat it with almost tape-recorder fidelity. Robin Williams is a great example of that. For his role in "Good Will Hunting," we worked on perfecting a very subtle Boston accent. All we did was to sit together and talk. He has a phenomenal ear.

Others rely on their visual competence. Charlton Heston is a wonderful example of what I call "eye mindedness." He would send me his scripts, and I'd respell his dialogue for him in a visual transliteration that we had agreed on -- what we called "Easton's Half-Assed Respelling." He learned by seeing.

And some people I teach kinesthetically: I tell them exactly what to do with their mouths, when to vibrate their vocal chords, how to move their jaws to produce a particular sound. Everyone has a different style and approach to learning. But no matter how a person learns, it's important to remember what French physiologist Claude Bernard said: "It's what we think we know already that often prevents us from learning."
Robert Easton is known in Hollywood as the Dialect Doctor and as the Mr. Fix-it of Phonemes. He has cured accents and strengthened dialects for thousands of actors, including Bruce Willis, Denzel Washington, Natasha Richardson, Al Pacino, Jane Fonda, and Tom Hanks. Easton, one of radio's original "Quiz Kids," has also appeared in hundreds of films and television shows.
Robert Easton worked with the following, among many others:
Lamar Trotti (Screenwriter), Edwin B. Willis (Set Designer), Gordon Mark (Producer), Joseph Ruttenberg (Cinematographer), Ben Nye, Sr. (Makeup), Bronislau Kaper (Composer), Alfred Newman (Composer), Irwin Kostal (Composer), James Newcom (Editor), Bill Rebane (Director), Cedric Gibbons (Art Director), Lyle Wheeler (Art Director) Actors: Jeffrey Hunter, Richard Karlan, Charles McGraw, Steve McQueen, Walter Pidgeon, Donald Sutherland, Charles Tyner, Dan White, James Whitmore, Jonathan Winters, John Crawford -TV Schedule -DVD from CDNOW