Bruce Adamson P.O. Box 3511, Santa Cruz, CA, 95063
THE SPIRIT OF ALTON; BEFORE, DURING and AFTER CIVIL WAR
This video did not come about over night. A lot of hard work and it developed from two books which I have worked on the stories of Captain George W. Ely and more importantly The Life of Rufus Easton - 27 years later. Tap on the buttons with both of their names to left, for more details.
Since 1983 I have taken an interested in my mother's family and have written several books. The video is a result of those books. Many producers have at least a 1,000 employees who are all experts in their fields. I do not claim to be.
Adamson finished working on third draft of video documentary just on the civil war. General and Chief Quartermaster of the U.S. Army in the Field under Sherman and Grant. General Sherman said of Langdon's work "No other Army had been better supplied in history." Photo to right is Langdon Easton.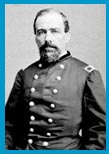 Easton Video: The Spirit of Alton, Before During & After the Civil War. News Producer and Professor Wes Sims has completed the 12 minute speaking role on Eljiah Parish Lovejoy. Wes Sims delivers the best part of this documentary. Short clips of Lincoln played by Wayne L. Scott, Walter Huston, Raymond Massey. Editorial advice and support by Agnes Potter and Colonel Andrew Amerson. Actor and dialect coach the late Robert Easton delivers an introduction on Easton family history in one of his last public speeches.
Interesting fact about Colonel Alton Easton is at the age of 81 he did not have a single grey hair on his head.
Cast is as follows :
Bruce Adamson, A film by
Marie Adamson, as Mary Easton Sibley; (3rd great grand niece).
The late Colonel Andrew Amerson, Esq. as General Wm. T. Sherman; (Amerson former Prosecutor for State of California and JAG). Andy was instrumental in editing video down from four hours to one and 45 minutes.
St. Louis Postmaster Mark Anderson as himself;
William "Uncle Bill" Bakewell, Confederate Soldier. Uncle Bill as we called him when I was a kid was the co-founding member of Screen Actor's Guild (SAG). Click here for Bakewell's filmography and biography.
John Barrymore, III, reads Thomas Jefferson and Postmaster General Gideon Granger; Click here for J. Barrymore's, III filmography and biography.
Lionel Barrymore, as Southern gentlemen. Click here for Lionel Barrymore's, III filmography and biography.
Larry Beasley, noted Banjo player has given permission to use three of his songs. In 1977 Larry performed with Bill Monroe; Larry has also shown his talent at The Grand Ole Opera.
Herb Bermann, (writer) as W.W. Wright chief War Engineer;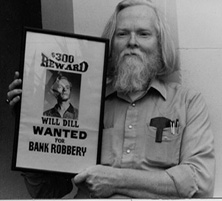 Thomas Brown, as Confederate General John B. Hood.
Robert Easton, (actor/dialect coach) as himself introduction. Click here for Actor Robert Easton's filmography and biography.
Charlie Freedman, reads part on Abraham Lincoln. Excellent story.
Henry Fonda, as Abraham Lincoln. Click here for Actor Fonda's filmography and biography.Uncle Hal worked with Fonda at Dramtic Club in 1930s.
Tom Hanks, reads Gettyburg address at Obama's inauguration celebration.
Stephen Hicks, A degree in Film Production, as Chief Narrator and Langdon Easton;
Kimm Hogue, as Major General James Blunt.
Walter Huston, as Abe Lincoln. Click here for Huston's filmography and biography.
Gary McGowan, as Major General U.S. Grant;
Mark Piesco, as Colonel Alton Easton and as Owen Lovejoy ;
Leo McNamara, Esq. as Governor Hamilton Gamble
John Savage, (actor-Dear Hunter) as Major General John Schofield; Click here for Actor Savage's filmography and biography such films as Dearhunter and Hair.
Wayne L. Scott, as President Abraham Lincoln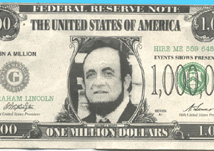 Professor Wes Sims, as the Rev. Elijah Parish Lovejoy;
Diane White, representing the Mayor of St. Louis, Francis Slay - as herself.
Diane White of the St. Louis Mayor's office represented Francis Clay and gives postmaster of St. Louis a proclamation declarating October 1, 2004 as the 200th anniversary of the First Post Office west of the Mississippi.
Robert Easton was also an actor in Gods and Generals, a Ted Turner P

roduction with Robert Duval as Robert E. Lee. Easton played a Confederate statesman. Spoke to Robert Easton in October, 2006, he coached 42 people as a dialect coach and said of Robert Duval "He was the best Robert E. Lee, he has ever seen," in Gods and Generals. This film has great photography. Robert Easton was also the dialect coach for Al Pacino in Scarface.and Forest Whittaker in The Last King of Scotland. What a great piece of work by both. Turner often shows the film Paint Your Wagons in which Robert Easton was an actor as he did in the Civil War film The Red Badge of Courage.
Bluegrass provided by Steve Palazzo and David Grier who was a three time International Bluegrass Music Association Guitarist-Of-The-Year. Click here for purchasing Steve Palazzo music!
Interesting fact is that Rufus Easton built the very first post office in Saint Louis not far from the base of the Arch near the parking lot of the old Catholic Church, built in 1834, the year that Rufus died. St. Vincent de Paul held it's first meeting in the United States in that very same church in 1845. Not far from Court House where Missouri's future Governor Hamilton Gamble gave a dissenting view in the Dred Scott case. Gamble won the freedom of the Scypion Slaves in 1838 less than a year after Elijah P. Lovejoy was murdered in Alton, Illinois across the river. Have you heard about how U.S. citizen's murderering Elijah Lovejoy while he was running a press against slavery? So much for free speech it died Long ago. Wes Sims, a news producer for 30 years now a professor in broadcasting in UTAH has read Elijah P. Lovejoy.